Below you can compare our
Classic

net design and our all new

Quick Disconnect

net, both for the Jeep Cherokee (XJ)

All nets are produced in and shipped from the USA
Classic Cherokee Net
Our Classic Cherokee Net is the net we have been making since 2010. It can be installed without requiring any permanent modifications to your Cherokee. The bottom of the net can be disconnected and moved out of the way without the use of tools. However, disconnecting and completely removing the net will require you to removed the Torx fasteners that attach the rear shoulder belts of your Cherokee.
IMPORTANT NOTE: The Classic Net is only designed to fit Jeep Cherokees manufactured between 1989 and 2001 that have a rear shoulder harness. Earlier Jeep Cherokees manufactured between 1984 and 1988 did not have rear shoulder harnesses. Please verify that your vehicle has a rear shoulder harness before ordering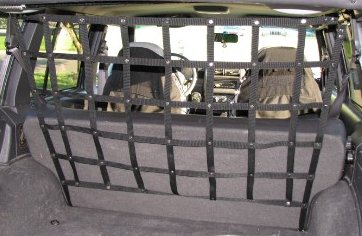 Classic Cherokee (XJ) Cargo Net (original version)
Cost: $79.99 + $6.00 (U.S. domestic shipping) = $85.99
(We do ship internationally. Please contact us for pricing to your location.)
Classic Cherokee Cargo Net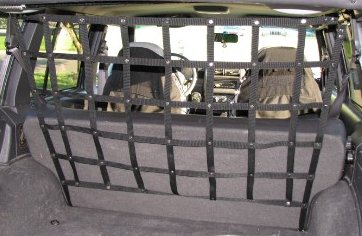 $ 85.99 USD
Classic Cherokee Cargo Net
Quick Disconnect Cherokee Net
Our Quick Disconnect Cherokee Net is our response to customer requests for a net that can be quickly removed without the use of tools. The net looks very similar to the Classic Cherokee Net,. However, both the top and bottom of the net can be disconnected simply by opening a cam buckle. This allows the entire net to be removed and reinstalled without having to remove the Torx fasteners that hold the rear shoulder belts in place. The Quick Disconnect net is the same height as the Classic Net. However, it is approximately one inch narrower at the top.
One other advantage of the Quick Disconnect Net is that it allows you to adjust the tension on the top strap of the net to your liking.
IMPORTANT NOTE: The Classic Net is only designed to fit Jeep Cherokees manufactured between 1989 and 2001 that have a rear shoulder harness. Earlier Jeep Cherokees manufactured between 1984 and 1988 did not have rear shoulder harnesses. Please verify that your vehicle has a rear shoulder harness before ordering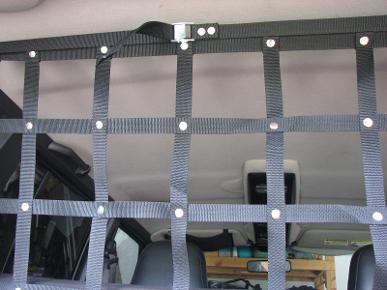 Quick Disconnect Cherokee (XJ) Cargo Net
Cost: $85.99 + $6.00 (U.S. domestic shipping) = $91.99
(We do ship internationally. Please contact us for pricing to your location.)
Quick Disconnect Cargo Net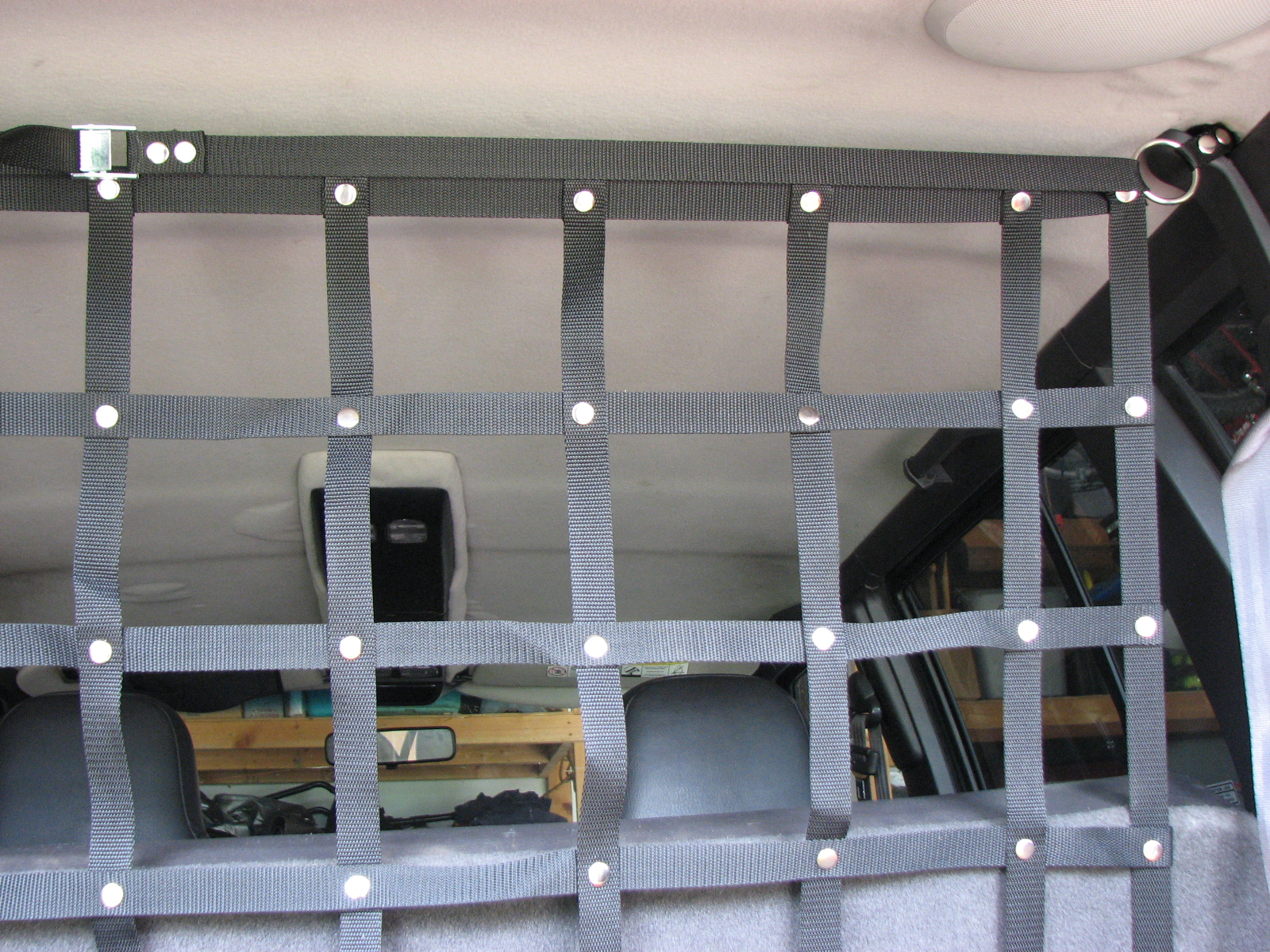 $ 91.99 USD
Quick Disconnect Jeep Cherokee Cargo Net